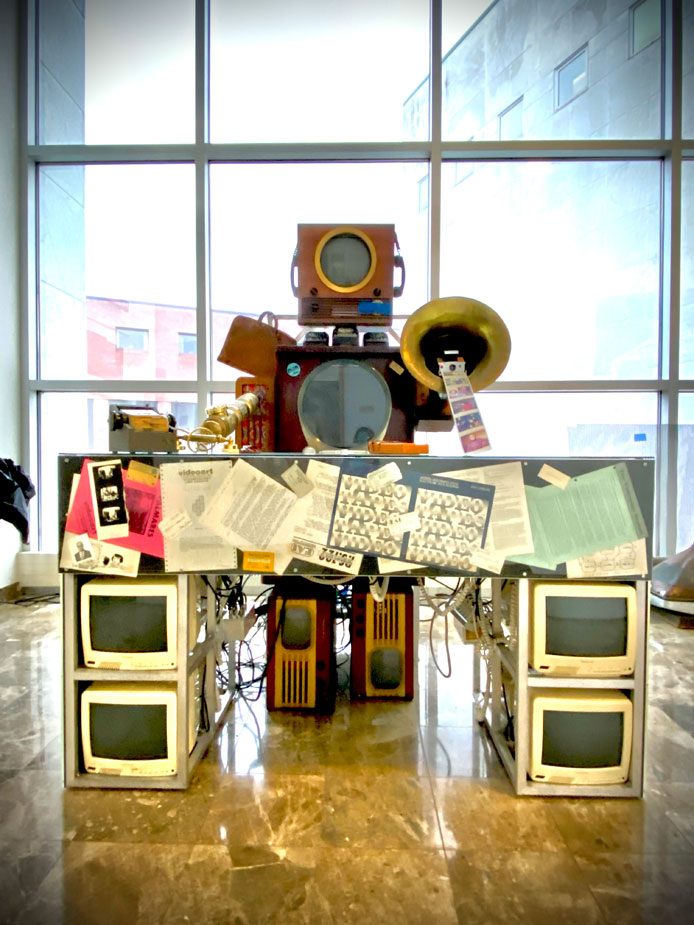 Virtually Wise, Nam June Paik
Butler Acquires Major $3.4M Collection of Modern Art
YOUNGSTOWN, Ohio — The Butler Institute of American Art has received a landmark collection of experimental 20th century art.
The 98-piece collection of kinetic art pieces, valued at $3.4 million, was given to The Butler by the David W. Bermant Foundation of Santa Barbara, Calif.
All of the pieces are untraditional, and were collected by the late David W. Bermant, a New York native who was a successful shopping center developer on the East and West coats. Bermant died in 2000 in Santa Barbara, where he lived part-time, at age 80.
Wednesday, January 6, 2021 by Guy D'Astolfo